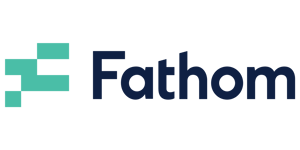 Features/ Benefits:
Analysis: Fathom provides a suite of in-depth analysis tools and metrics which help you see exactly how well your business is performing. These tools and metrics help to assess profitability, cash flow, growth and other key performance indicators (KPIs).

Reports: Create beautiful reports and dashboards. Whether presenting to a client, reporting to the bank, or updating your management team, you'll always be prepared with Fathom.
Benchmarking: On-the-fly benchmarking. Fathom helps you easily compare, rank and benchmark your companies, clients or franchisees.

Consolidations:

Fathom enables you to group your related companies together to create consolidated reports for an organization.

So, in addition to reporting for an individual company, you can easily track and monitor the performance of a group to which a company belongs.



Alerts: Using Fathom you can easily setup alerts for your companies or clients, then monitor when key financial metrics miss targets or exceed critical alert levels.