Defying the Business Odds
As accountants, we're used to thinking in terms of quantifying successes rather than qualifying them. We like numbers, that's why we got into this gig. But business owners get into business because they have great ideas, game-changing products or much-needed expertise to offer. Business owners are driven by day-to-day challenges, the meeting they're scheduling next week, and the new client they land next month. If all that's going well, then we can understand why that feels good. Money's coming in, bills are getting paid, and everyone ends the day happy.
But companies can go a bit too long coasting on entrepreneurial vibes, full calendars and good moods rather than taking a practical approach to financial health and growth. Getting caught up in the business minutiae of presentations or pitch emails distracts from the foundation of your business.
According to Bloomberg, 8 out of 10 entrepreneurs who start businesses fail within the first 18 months. And the U.S. Bureau of Labor Statistics notes, "About half of all new establishments survive five years or more and about one-third survive 10 years or more. As one would expect, the probability of survival increases with a firm's age. Survival rates have changed little over time."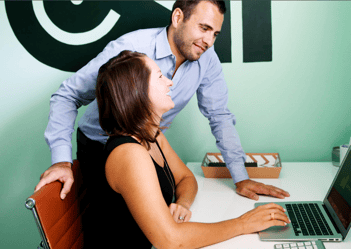 For many managers, the idea that building and running a business for some time without interruption means they've cleared the important hurdles and by default consider themselves successful. Yet having a well established business isn't a guarantee of success, despite the reassuring charts that equate age with safety. Unfortunately, as accountants, we know that maturity and experience can't safeguard against flying blind. While a business may be growing, its owners and managers may lack the tools they need to keep it progressing through changing markets or shifts in the industry. Though a business owner shouldn't be expected to translate spreadsheets to a perfect prediction of the future, they should, however, have access to all of the information. That's where your accountants come in. Access to your company's financials is essential; understanding what they represent becomes easier with the help of a smart accounting team.
Undertaking an inventory of key performance indicators (KPIs) is an important step in truly assessing your company's financial strength and sustainability. Moreover, those metrics become a roadmap for growth, help to define your goals, and can illuminate better strategies to reach the next levels of growth. While some of these percentages may seem familiar at first glance, other KPIs may benefit from your accounting team's insight. Discovering less-than-healthy stats isn't a death knell; a proper evaluation should actually help you to develop ways to addresses weaknesses. Paired with your accounting team, you can leverage the data to make strategic decisions to strengthen your company in meaningful way. First we'll dive into the financial metrics that all companies should be aware of, and then we'll split into service-based businesses and product-based businesses for more precise advice.